'The Bones'
Thank goodness it's April. This winter has been brutally cold and snowy in the northeast, and we still have a pile of snow on the ground. But! It's a new month, and so there are bright & cheery skelly downloads for your smartphone and/or desktop. And! There are flamingos. Since it's impossible to plant anything until Memorial Day here, last year I put a flock of flamingos in my front box to brighten things up in early spring. This year I added towering flowers and 200 twinkle lights to the box (see picture below). Did I mention it's been a tough winter? If you want to see them lit up at night, hop (hee hee) on over to my Instagram!
To download either wallpaper (they're free!), just click on the coordinating image below, then right click and choose 'save as desktop background' or save and download to your smartphone. Easy! Happy spring! Happy Easter!
Desktop Background Download:
Smartphone Background Download:
The flamingos! They've inspired me to start a flamingo board on Pinterest!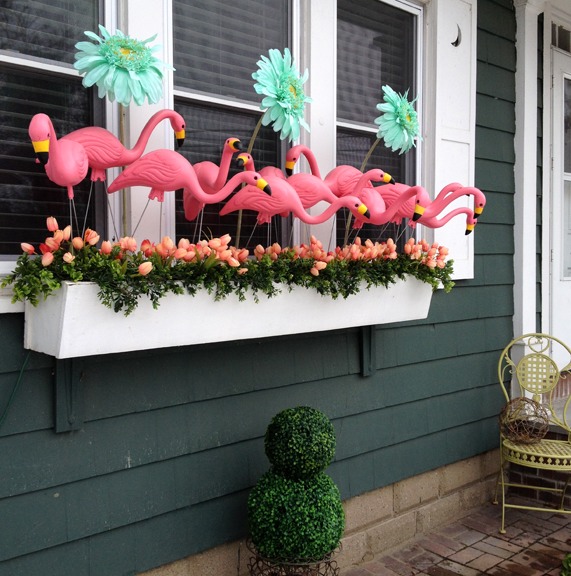 Please note: all images, patterns and designs are © Leigh Hannan and are available for your personal use only. You may not reproduce, sell or re-create them. You may share them on your blog or other social media (please do!) with a link back to this page so that others may download them. Skelly Love, Leigh xo
P.S. The April calendar design is also available as fabric, wallpaper and giftwrap; check it out in my Spoonflower shop!