'The Bones'
Since the Syracuse Arts & Crafts Festival was such a success, I'm spreading the skelly love! All you have to do to enter the give-away is post a comment below! That's it! Easy peasy lemon squeezy! 
And guess what else? You get to pick which skelly you want from the seven below! I know! It's crazy!
Winner will be announced in ONE WEEK on Wednesday, August 7th; Hurry!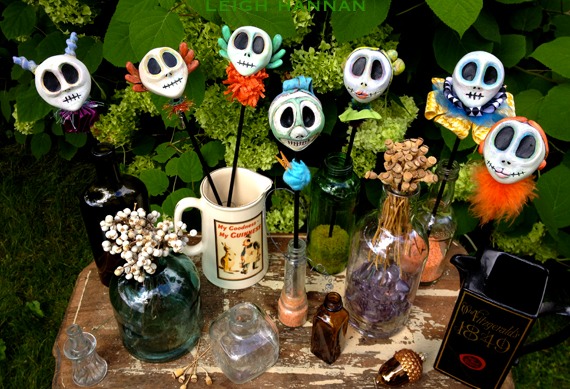 If you want to see more close up shots of these lovelies, here are the links: 
Horace, Mallory, Elliot, Thelma, Gertie, Roscoe, and Mona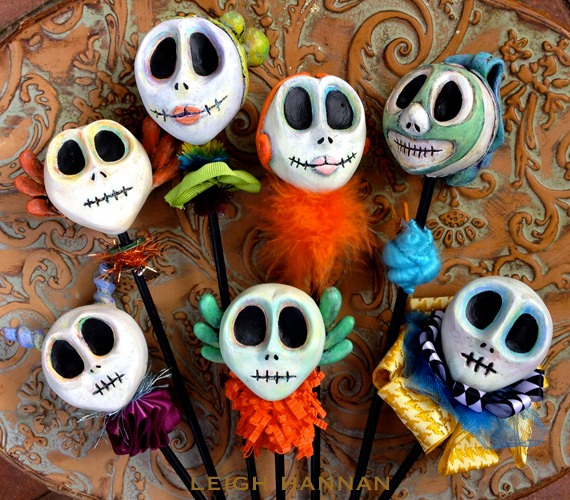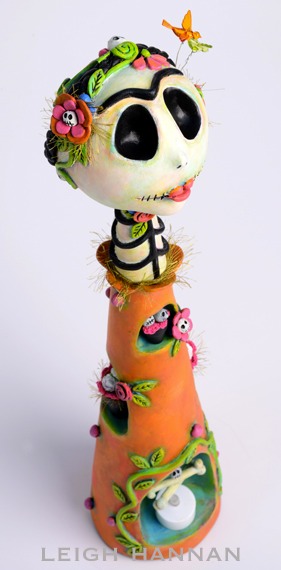 The reason I ask is because I'm setting up shop at my first juried art show this weekend in Syracuse, NY! It's the 43rd Annual Syracuse Arts & Crafts Festival, and it runs Friday, July 26th through Sunday, July 28th in Columbus Circle. I'll be showing the lovely Frida for the first time, and entering her for the juried submissions as well! Come say hello and see all the skellies in person! 
My Etsy shop will be in 'vacation mode' from Thursday through Sunday, since all the skellies will be with me in Syracuse, but until then you can head over to it to see more shots of Frida! 
Photos of Frida by Christopher Snow
There are other skellies out there besides mine, you know, and here are just a few skellies I've had my eye on! Which do you like best? I may need that sweater come autumn…. 1.Calaveras and Corazones/Etsy 2.  HingeHeads.com  3.Lost Apostle/Etsy  4.ModCloth.com  5.Illustrated Ink/Etsy