'The Bones'
Here are the latest products made with my fabrics! My mother, seamstress extraordinaire, made them all (I can barely thread a needle!); you can shop for all my skelly fabrics in my Spoonflower Shop!
Below are pictures of a tote in 'Tophats & Tiaras' fabric, a purse in 'Herringbone' fabric, an apron in 'Victorian Skulls' fabric, a tea towel in 'Skelly Shamrocks' fabric and a pillow in 'Victorian Skulls'. Which is your favorite? Tell me in the comments!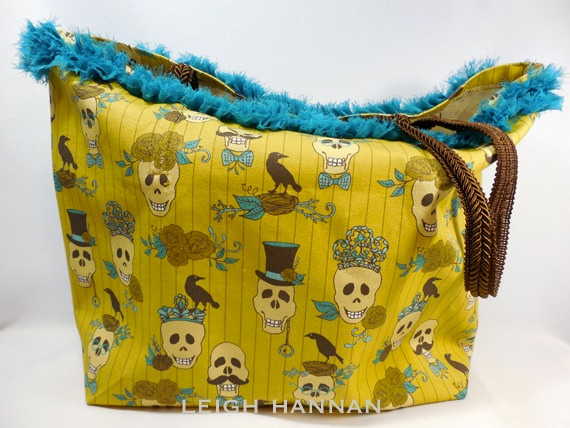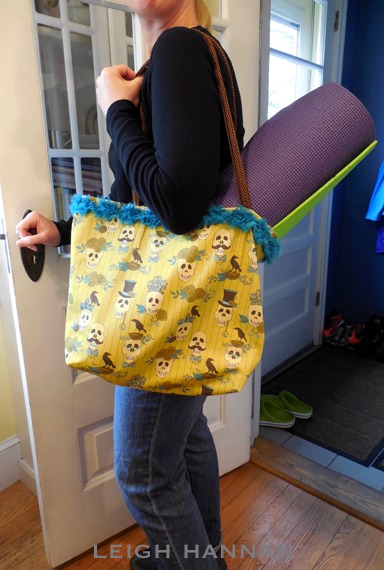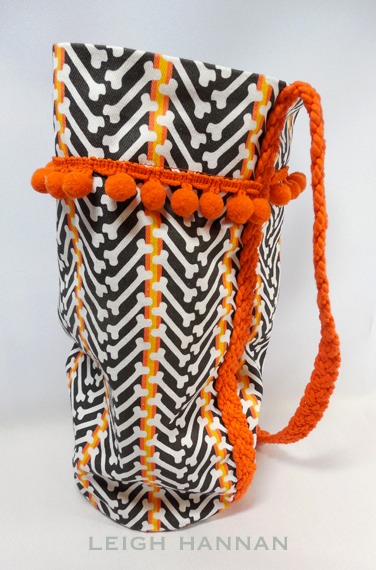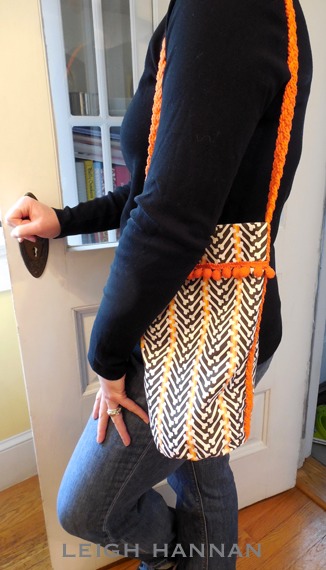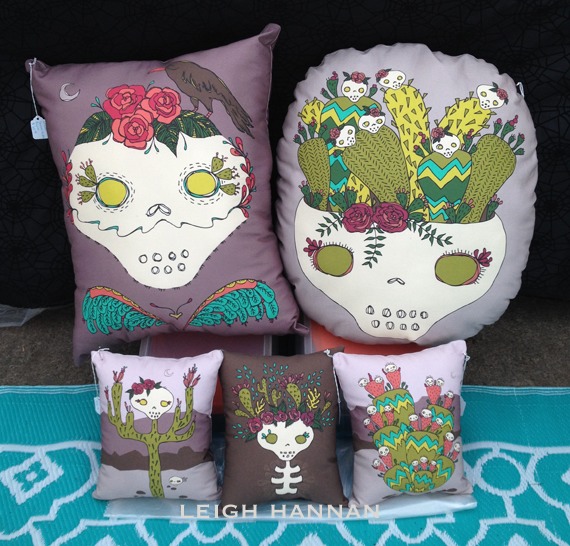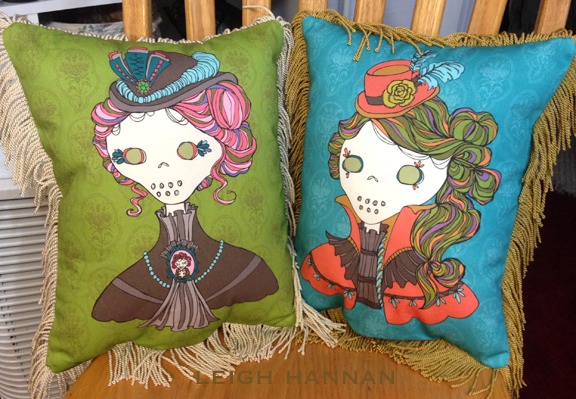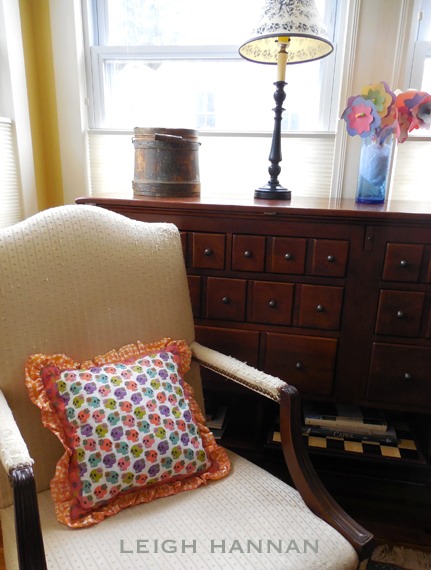 All of these lovely ladies are headed to my first festival (just weeks away!) in New Hope, PA, but feel free to message me if you want to purchase one prior. I won't be listing them in my Etsy shop, so now is the time to get one! Which one is your favorite? Tell me in the comments!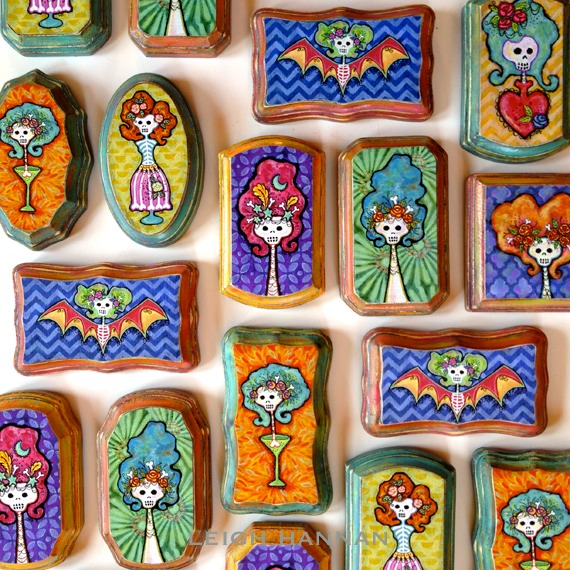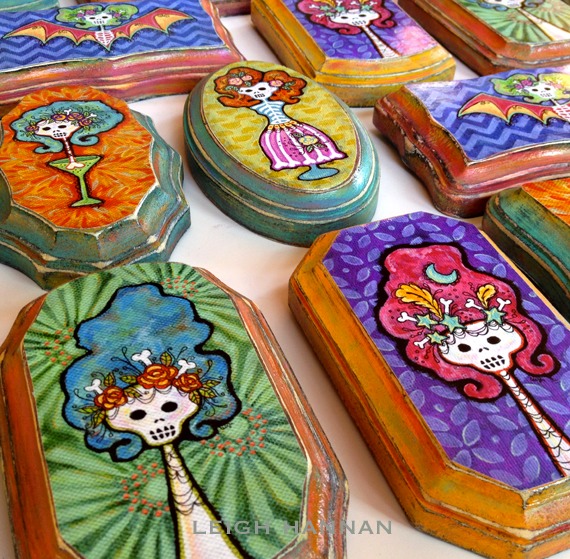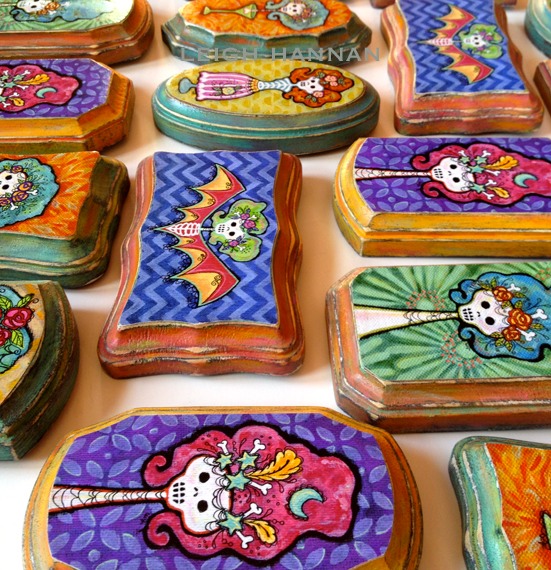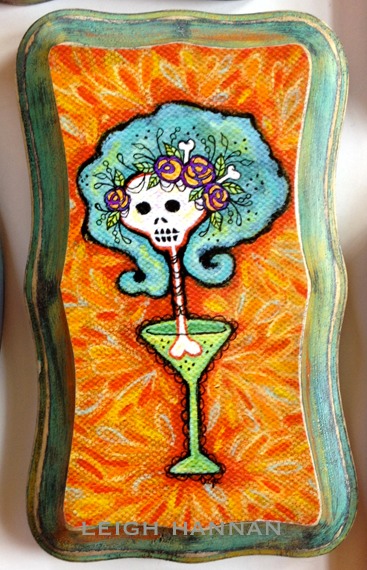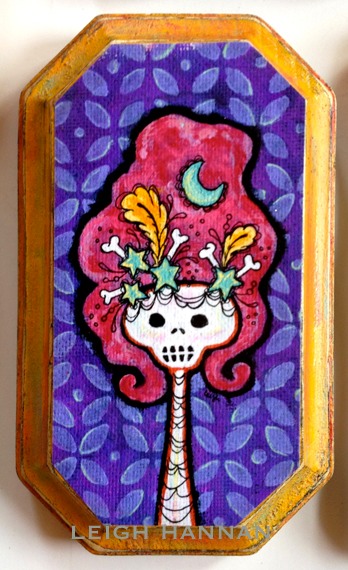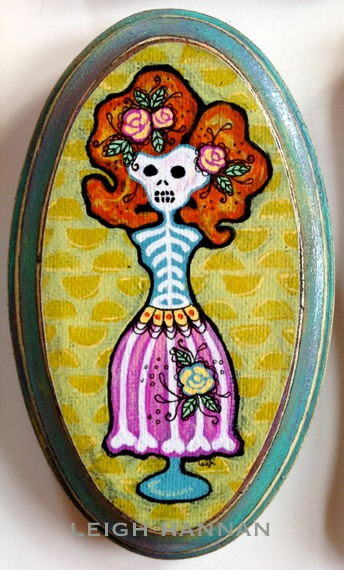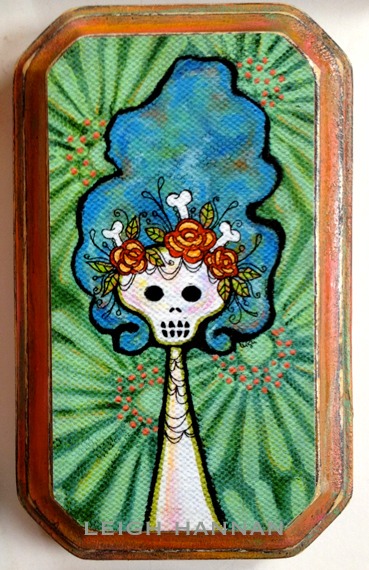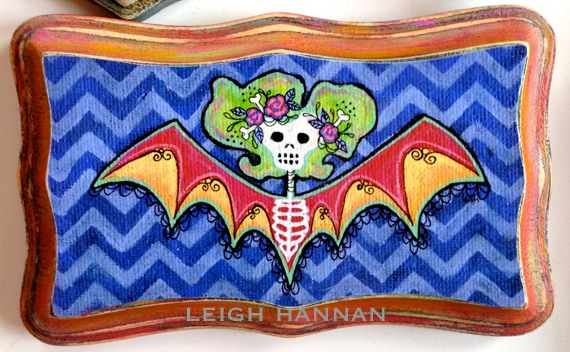 Here are some super fun skellies that I've rounded up for you! You can make quite an outfit with the T-shirt, tote bag and pendant, give the bow tie as a gift, and use skelly bandages for those minor scrapes from all the gardening you'll be doing….OK, maybe it's a bit early for gardening, but come on, spring, get here already!!! 1. Bandages via Perpetual Kid 2. Pendant by Gossamer Faery via Zazzle  3. T-Shirt via Cafe Press 4. Tote via Neato Shop 5. Bow Tie via The Tie Bar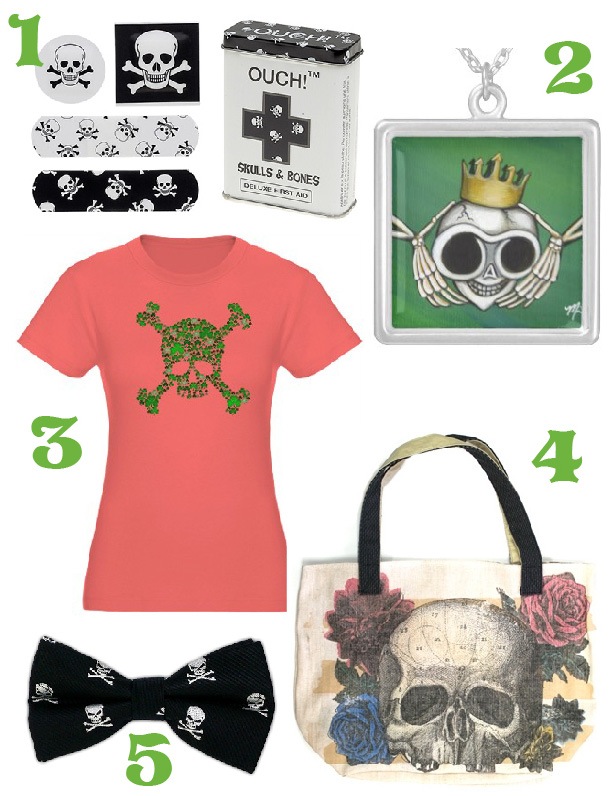 And since we all have spring on our minds, I've also put together an Etsy Treasury that's "Fresh As A Daisy"! Click here to see the treasury full size, and click on any image to see its page on Etsy! Enjoy!